Our executive team has over a hundred years of combined business experience,
with extensive backgrounds in accounting, analytics, strategic marketing, and business sales.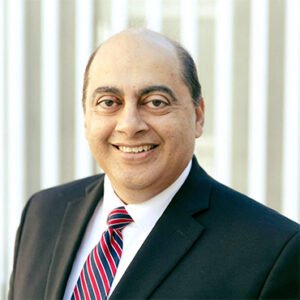 Avinash Nichkawde is an Entrepreneur, Chartered Accountant, and International Business, Consultant.  
Avinash has a basic degree in Accounting & Finance from Mumbai University and is a Chartered Accountant from India. He migrated to Australia in 89 and founded Avinash Nichkawde & co in 1993, which became number one in the whole of Australia within 4 years, with 7000 clients including 20 public companies, serving in the areas of Tax, Accounting, and Business Consulting practice. He then started International Vocations colleges in Australia & New Zealand, acquired a Commercial pilot training flying school in Melbourne, and with 200 employees almost listed his holding company on the local stock exchange. The next step of evolution for A N Global was International Consulting wherein it helped corporations to expand internationally.
AN became USA resident since 2012, got a failed business in CALIFORNIA and turned it around to make it a "current recession & pandemic proof business" and was trained full time for a week in 2012 in the areas of Business Brokerage & Franchise consulting by one of the largest business brokerage franchise and later owned 4 territories for them. He was very popular on local radio in Dallas for 8 months where in he helped local communities. In middle of pandemic in Nov 2020, he acquired a failing restaurant business In Murphy Texas, turned it around during pandemic and sold it for 10 times his investment by end of 2021 to fully focus on AN GLOBAL. He has consulted many overseas clients in the areas of Investment based migration since 2018.
Naresh K. Yadav is a Certified Public Accountant from the State of Texas, he is also a Chartered Accountant from India. He has vast experience in accounting, taxation, and finance. He has worked in various positions throughout his 28 years of accounting and finance career. He started his career as an Investment Manager in Insurance and Reinsurance companies. Naresh is well versed in managing funds, investments and working capital. He has also worked as a controller in the Providian Group of Companies. His significant contribution helped businesses expand and attain financial stability via managing their finances throughout his 28 years of experience.
We are pleased to have Naresh as Chief Financial Officer (CFO) of AN Global Holdings. He will have a major role in managing the finances of the AN Global group. His responsibilities include managing the accounting department, handling tax matters and managing finance. As he has worked in various industries, his experience will be very useful in the growth of AN Global Group.
Akshay Nichkawde has a degree in economics and finance. He was groomed as an elite sportsman in Australia from his childhood and performed well at the national level but his career ended with an injury.
He is an experienced business owner and a consultant for the Educational and Business Services sector. His business "Phoenix Compliance Management" was acquired by AN Global Holdings and now he is fully dedicated to his new position.
Akshay provides strategic advice and leads a successful team in providing professional services. His professionalism involves consistently achieving high standards, both visibly and "behind the scenes". Akshay plans to take A N Global Holdings to the next level.
Director, International Strategy
Robert Quimby is an experienced International Business Executive and Consultant. His major experience and expertise specialties are in Leadership Development, International Licensing, Strategic Planning, HR, Business Development, and Marketing.
Robert's core expertise covers strategic business leadership and planning, change management and business development in private and public sectors especially related to Business, Education, and Health, as well as a strong interest in leadership development, in the business, sport, and health technology sectors.
Robert is a former national Executive Director of Sports Medicine in Australia, and a former COO of a US-based Health/Technology company. He worked with several Fortune 500 companies in Asia, Australia, New Zealand, Europe, and the USA, providing business development on international activities. During 2011-2016 he worked with several Chinese Universities both in China and overseas, and he has taught and led courses in Executive Education at Australia's leading university, Australian National University in Canberra and Overseas.
Director, Consulting Services
Sanjay is a qualified CA, CMA, CISA. He has a varied experience in Information Technology, Finance, Accounting, Assurance and Audit spanning more than 35 years. He has worked as a practicing Chartered Accountant in India. He has also worked as Finance Controller in the manufacturing sector (bulk drugs and steel) in India. He has been working as an IT professional in the US and Canada for over 23 years for the IT service industry and a Defense sector giant.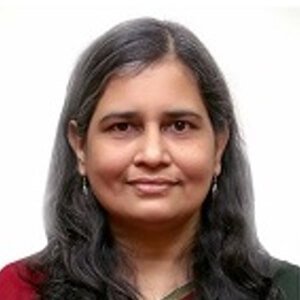 Director, AN Global Education
Meenaxi Dhariwal is a Dr. (Ph.D. in Economics), Professor, Meditation Facilitator, Entrepreneur and Author with over 30 Years of experience. She was Dean, ICFAI Business School, a leading business school in Mumbai. She has been a Visiting faculty with reputed management and engineering institutes including IIT, Bombay and Indian Institute of Banking & Finance. She has also written articles on economic issues for leading newspapers of India – Financial Express, Dainik Bhaskar and Divya Bhaskar. In 2017, she founded Alpha Global,  a venture offering International Immersion Programs for students and professionals.
Executive Director AN Global India
DR. Girdhari has led an impressive career as a Chartered Accountant in his 44 years in the industry.
He also has extensive experience working with non-profit and for-profit organizations and different corporate levels, producing critical and high-level development coordination and workable solutions required for the efficient management of various projects. Along with his experience in helping others, he is a business owner of an NGO.
He is a charismatic, result-oriented leader with a commitment to building a conducive work environment and maximizing opportunities for individual, group and company growth.
He has been awarded an Honorary Doctorate (Doctor of Social Work) from the global council for professional education mission, Global Peace University, USA
Director, Brokerage Operations
Rocko is the former head of the Contracts and Procurement Division for U.S. Army Central Command (ARCENT), where he directed the negotiation of over $150 million worth of contractual agreements from manufacturers including, Lockheed Martin, Boeing, and General Dynamics. He is also a former intelligence chief, in charge of a company of intelligence analysts that synthesized data for over 3,500 people throughout the Middle East.
Rocko received a B.S. in Marketing, an MBA in Business Analytics, and advanced certifications in Contract Negotiations and Strategic Management from Georgetown University. He has years of experience in Marketing, Acquisitions, Project Management and Business Analytics. His principal belief is, "The only way for an organization to achieve sustainable growth in the 21 st Century, is to cultivate and empower its subordinate leaders."
Director, Training & Administration
Monica joined AN Global Consulting in 2017, after a varied career in consultancy and training. She is a Professional Trainer and holds education in Psychology and Social Services.
With 12+ years of experience in training and coaching individuals and teams as well as working with all organizational levels she creates, promotes, and delivers training solutions that are designed to support the organization's business plan.
Monica has experience working in domestic and international profit and non-profit sectors. She takes a person-oriented approach where she coaches people to find solutions that work for them and their unique circumstances. Monica has a strong passion for making a positive difference in people's lives. She can combine her extensive real-life experience with high-level training and qualifications to offer a first-class service to clients.
Director, Media & Public Relations
Blaine McManus is an entertainment industry professional, entrepreneur, and business development professional living and working between Los Angeles and Louisiana for the past 25 years. His experience includes writing and packaging sitcoms and reality television, production designing and art directing numerous films, commercials, television specials, and music videos, and producing feature films and television shows.
McManus provides professional consulting and services in the following spaces:
Media Content Creation
Art Direction
Digital Marketing/Social Media
Podcasting
Strategic Relations & Biz Dev
Website
Live Events
Cross Promotions
Promotional Decks/Executive Summaries/Biz Plans
New Product Development
Investor/Financier Relations
Director, Business Migration
Lulu Yanez is the Director of Business Migration. She has been in the finance and real estate sector since 2005, as a business advisor, investor, and owner/operator for locally owned small businesses. Lulu graduated in Mexico with a Bachelor's degree in marketing and accounting and an MBA in Business Administration. She is licensed in Texas real estate, L&H insurance, and notary.
Additional experience includes as an advisor for economic development for the small business commission in the Mexican congress implementing the Grameen's program (a loan for low-income women) and solar marketing.
Lulu is passionate about helping brokerage clients reach the next pinnacle in their lives. She is dedicated, hard-working, and caring. Lulu strives to give her best in all aspects of her life and is constantly motivated to prove herself. She is always pleased to help any of our clients to be on the right path to make it happen.
Country Head, AN Global Dubai
Karan has been working with A N Global to help clients from the middle east who wants to expand their businesses to America through investment-based migration services that  A N Global offers. He wants to introduce A N Global franchise opportunity in Dubai and all emirates.
Karan Mutneja is a managing partner at Perspective Tax, located in Dubai. He is a seasoned accounting professional with years of experience in, direct and indirect taxation, statutory compliance, and financial planning. He single-handedly managed the India-UAE Business Summit in 2018 held in Dubai, where more than 150 dignitaries and distinguished businessmen attended to discuss business operations.
Business Migration – Pakistan
Sidra Ali, known for as a result-orientated , motivated professional always committed to balancing company goals while helping customers find satisfactory solutions for EB2,EB3,EB5 and L1.
Sidra has completed her MBA in HR and masters in Economics and International Relations. She was a lecturer in Dubai for management as well. She is Having a command developed high empathetic Client's relationships and earned reputation for exceeding service standard goals. Sidra is an international consultant to promote superior experience by addressing customer concerns demonstrating empathy and resolving problems. Due to having multilingual she can speaks Urdu, English, Arabic, Pashto and Punjabi. Smoothly uncover and solve challenges while promoting company's products and maintaining loyal, satisfied customer. Focus on surpassing expectations and driving team success.